Sponsored by Kyushu District Transport Bureau
From 100 yen snacks at street stalls to the highest concentration of Michelin stars in the world, Japan truly is a culinary powerhouse with delicious food to be had across an incredibly wide price range. When visiting this country, I absolutely implore all visitors to treat yourselves at least once to an amazing meal. I recently visited Fukuoka, Kyushu's largest city to do just that, at a restaurant that is regarded as one of the top sushi destinations in all of Japan.
Culinary Excellence at Sushi Gyoten
Tucked away in the back streets of this bustling city is Sushi Gyoten, a sushi restaurant that holds the almost mythical designation of having 3 stars in the Michelin Guide. However, at only 10 years old, Sushi Gyoten is not an old restaurant and neither is its chef and owner. 37-year-old Kenji Gyoten is nothing short of a prodigy who is one of only two restaurant owners in the world to be awarded three stars in 2014, and even more impressively, he was awarded his three stars all at once.
My dining experience at Chef Gyoten's restaurant started the moment I literally stepped through the front door. The elevation of the front entryway is at a lower level to the dining area and was just one of hundreds of tiny details designed by the Chef to guide the senses and set the expectations for his guests.
From hand crafted glass lanterns commissioned by Hermes, intricate wooden lanterns, and a Buddha statue that is over 1400 years old, the interior of Sushi Gyoten is like a museum filled with priceless artifacts.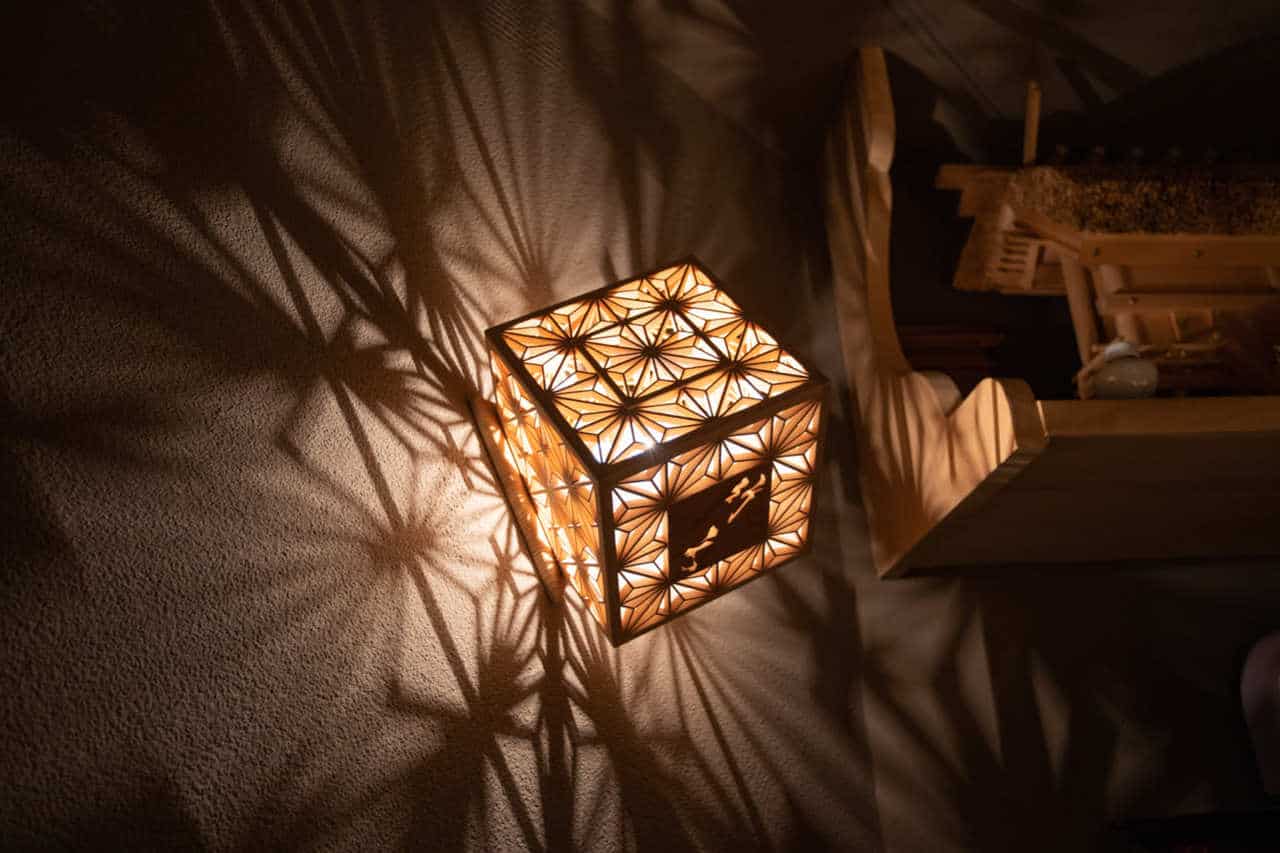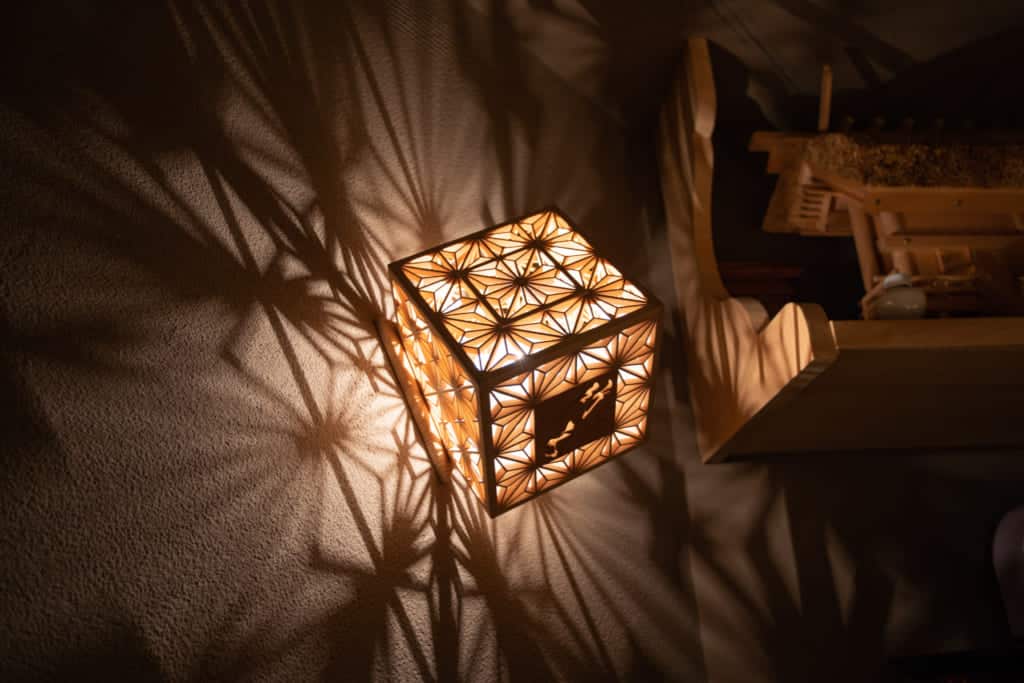 The Craft of a Sushi Master
Before starting our meal, Chef Gyoten introduced us to some of the tools of his craft. Among them were his prized knives that were specifically crafted to the exact measurements of the chef's hands, arms, and height. True precision instruments for the delicate knife work that I was about to witness.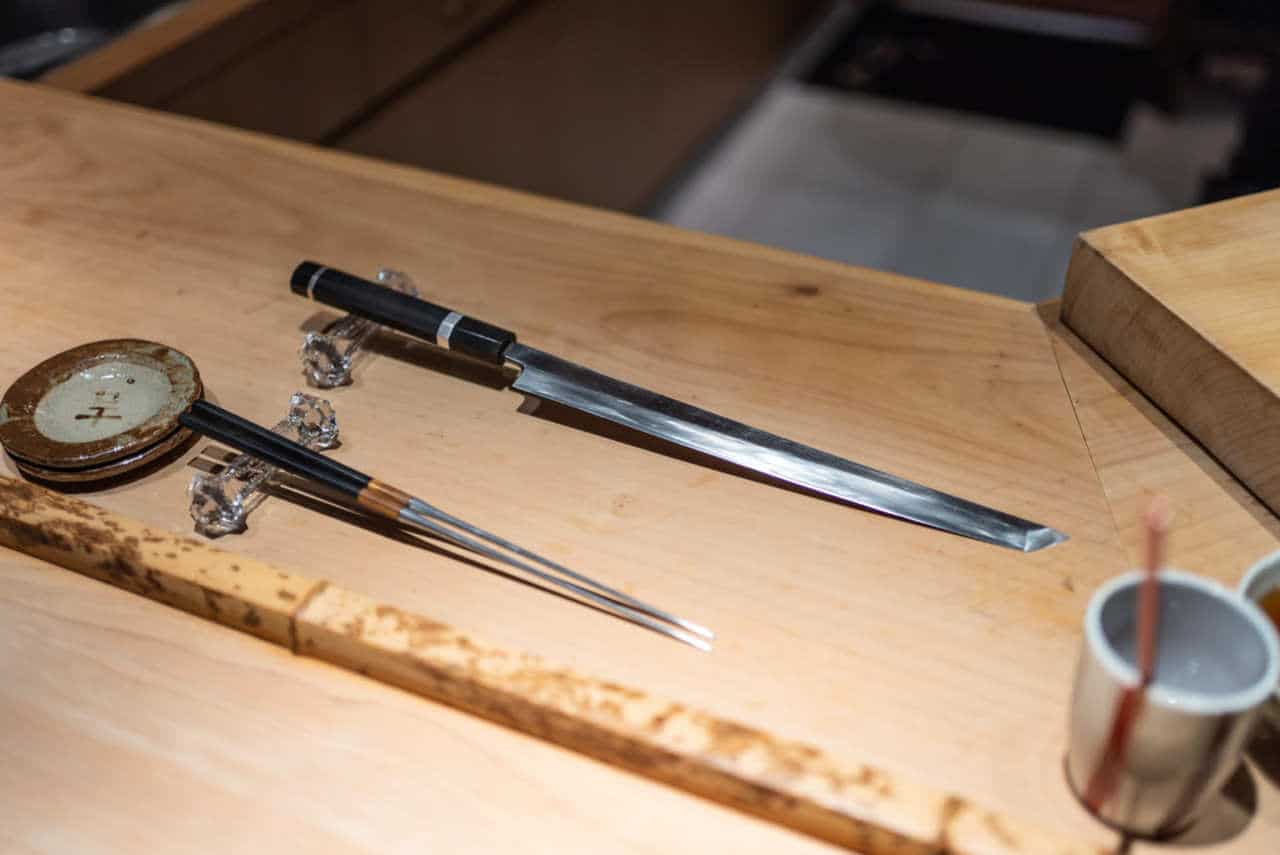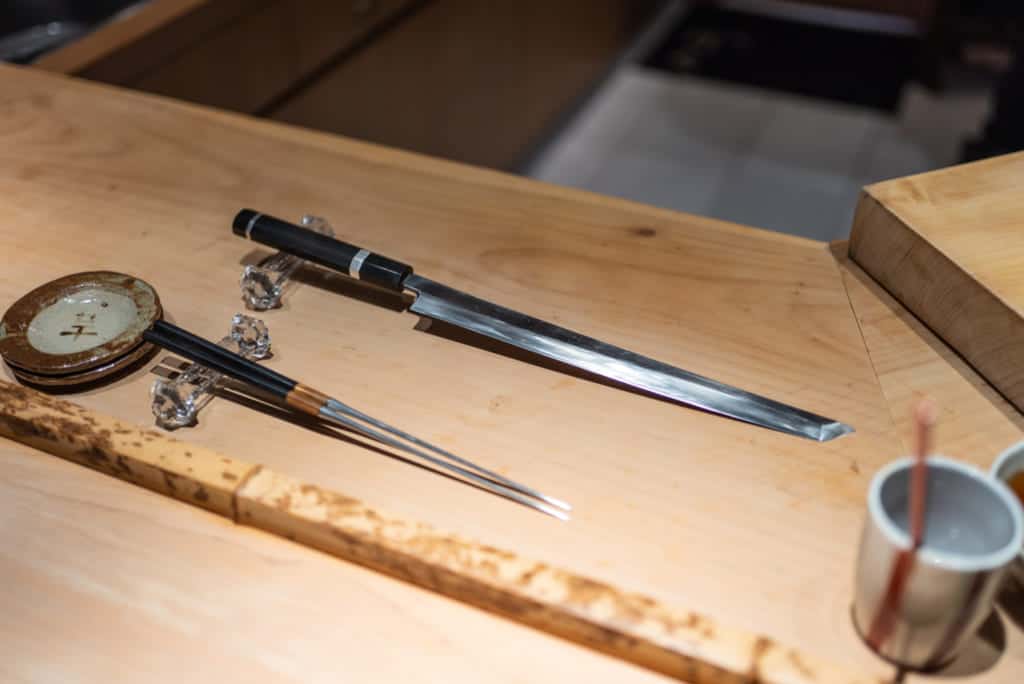 The chef also introduced his philosophy of using pots and bowls with age and history to cook his rice and mix his sushi rice in. Chef Gyoten believes that the flavor of his food itself and the flavor given off by the tools he prepares them with are one in the same.
I was most surprised to learn that some of the bowls that would be used in this meal were over 400 years old. The pieces were obtained at the chef's request from a museum!
Chef Gyoten's Omakase Course
Next up was a dazzling omakase course that was entirely in the hands of the chef. We watched as Chef Gyoten mixed his sushi rice in a large, aged bowl known as hangiri with a special vinegar mix sourced from around Japan.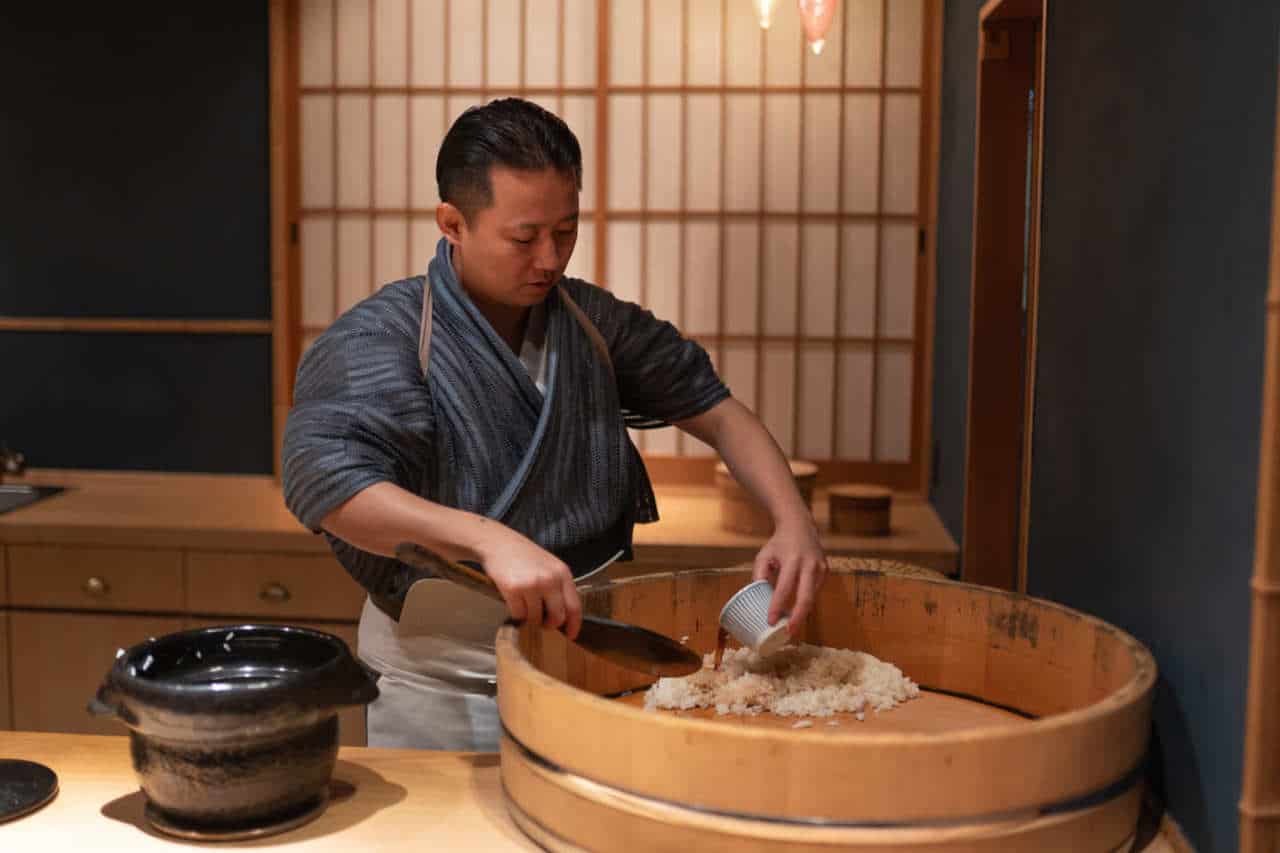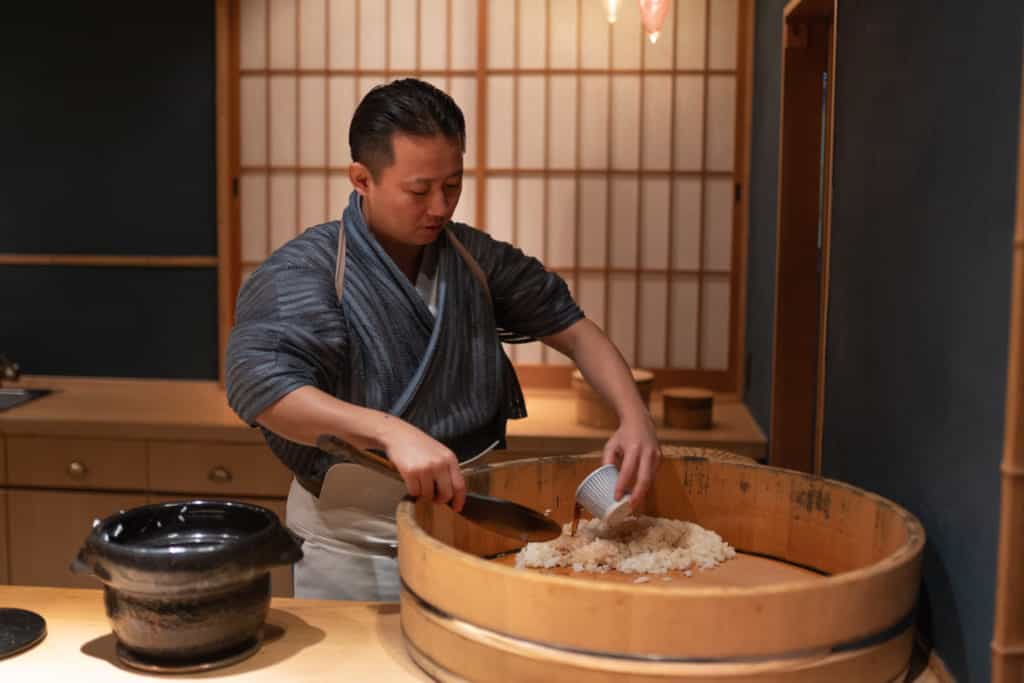 The fish he was using were also from as far away as Aomori Prefecture in the Tohoku Region. Each of his ingredients were hand-selected, and all a part of his carefully crafted curation that he is constantly updating and building upon. The chef's masterful knife work produced perfectly sliced cuts of sashimi with small slits to help it wrap around the shari and hold shoyu when necessary.
Upon biting in to the nigiri sushi, the aroma of the some of the freshest fish I have ever had filled my mouth. The formation of the shari and air compression ratio that Chef Gyoten crafted his sushi with was customized to the each different type of fish he served.
It was, quite simply, pure bliss.
At no point was our sushi course ever silent, during the entire meal Chef Gyoten introduced each piece of his sushi and was happy to teach us about his entire culinary philosophy. It was through these discussions that I learned that Chef Gyoten wakes up each day at 5:30am regardless of how late he stays up the night before. He said that he has followed this rule for years, even if he stayed in his restaurant until 4:00am the night before.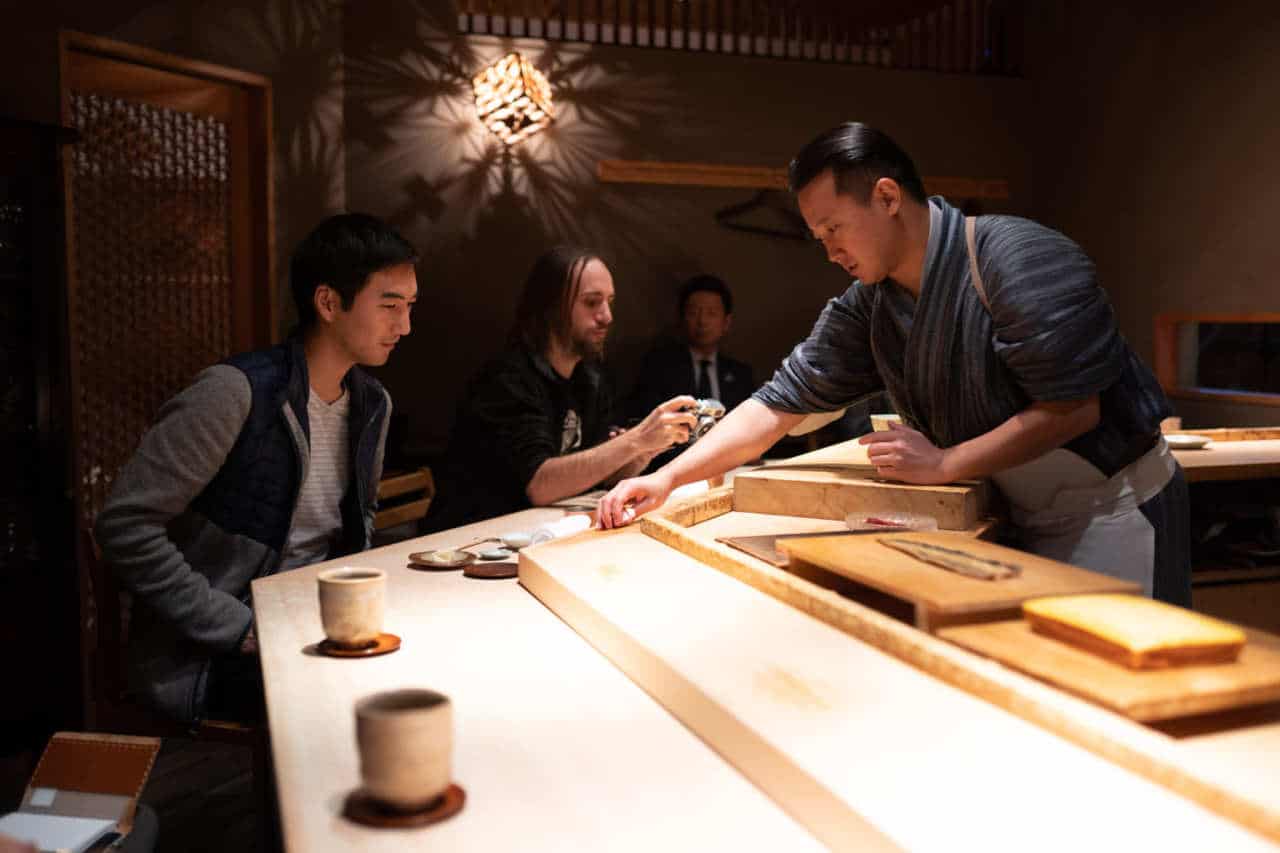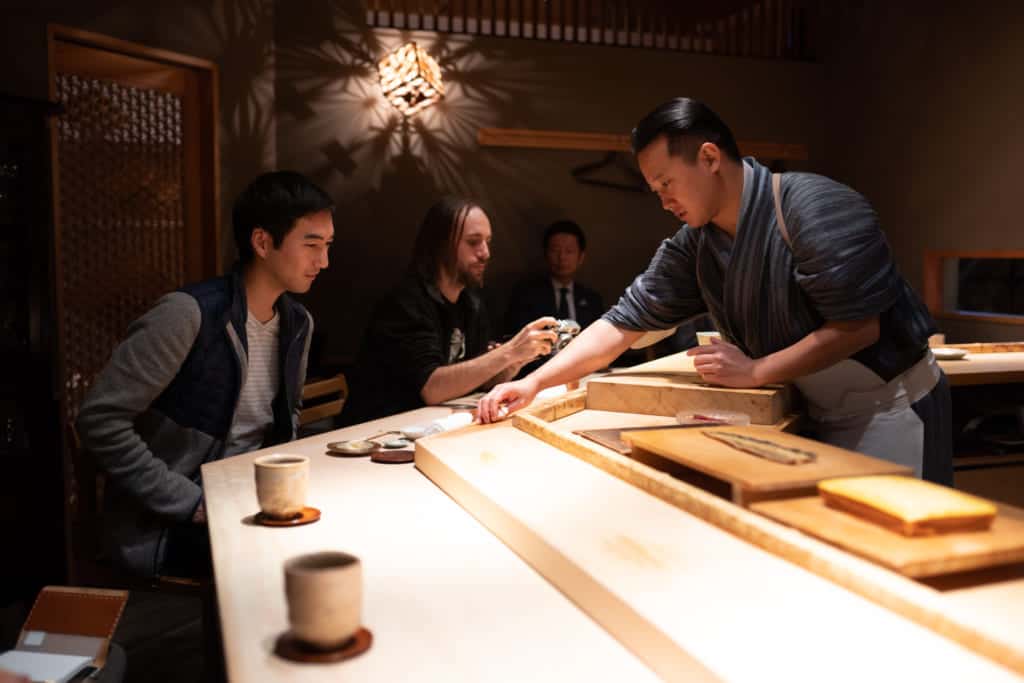 Kenji Gyoten also took us into his kitchen where he showed us that the care of his craft even extends to the life of the ingredients he uses. Here he demonstrated how, when he prepares some of the live tiger prawns, he tries to grant them a quick death by boiling them head-first.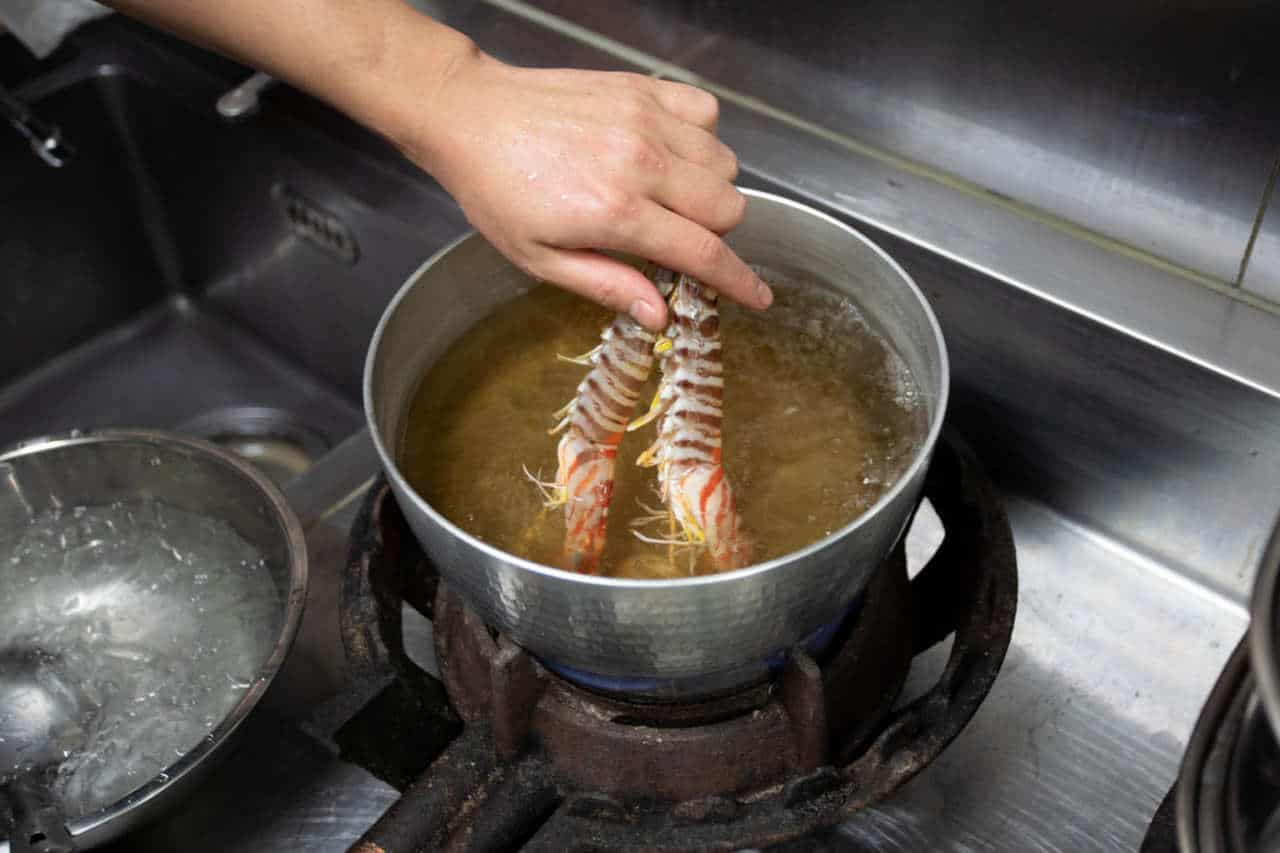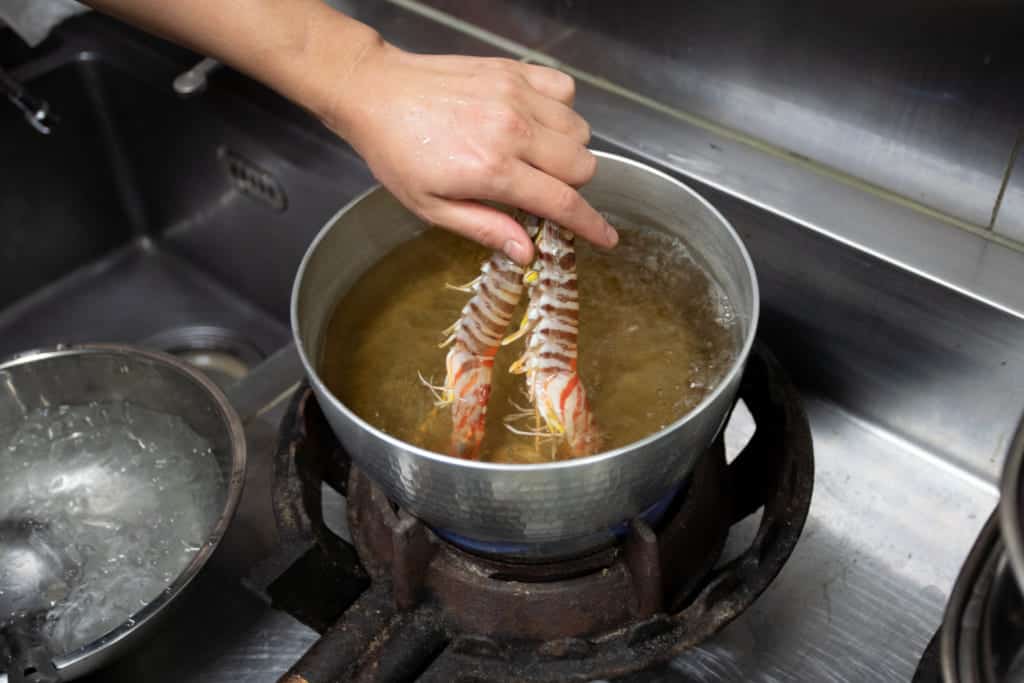 The sushi that was placed out one by one for me to enjoy was the cumulation of more than a decade of concentrated study, and hours and hours of preparation. Talking with Chef Gyoten helped me see how deceptively simple a single piece of sushi may appear.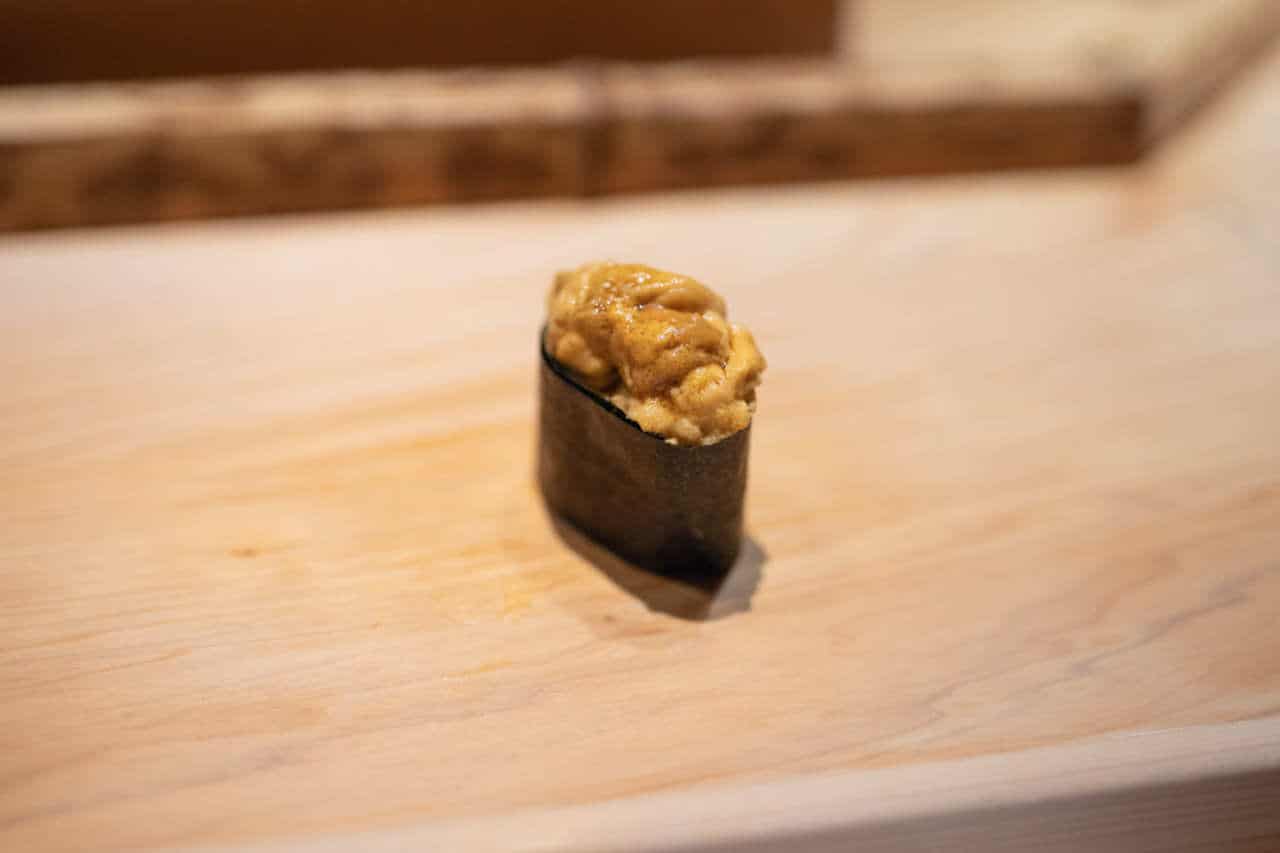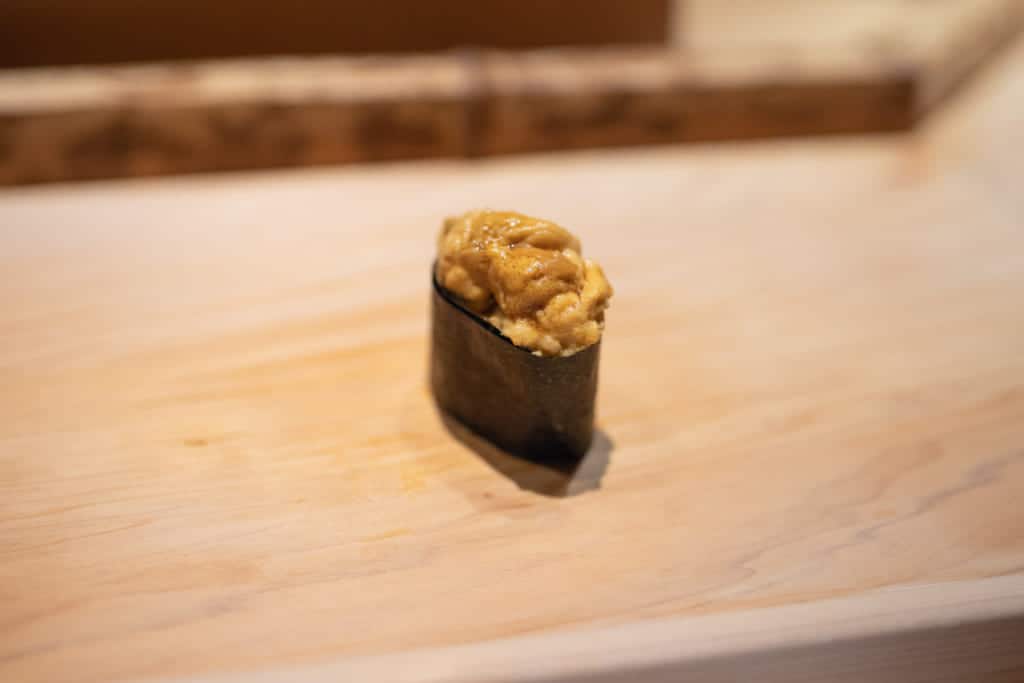 With the omakase (Chef's choice) course priced at 28,000 yen plus tax, there is no mistaking that Sushi Gyoten will put substantial strain on the travel budget of many travelers. However, what you are paying for is not just a meal, but a chance to experience the dizzying heights that the culinary standards of Japan can reach.
To simply describe my visit to Sushi Gyoten as the best sushi I've had in my life would be a great disservice to Chef Gyoten and what he has created here. Chef Gyoten is an artist. One who brings together the finest of ingredients, tools, aesthetics, and traditions to craft an experience that will educate you on what the art of sushi truly means. If only once, I would highly recommend that you consider dining at Sushi Gyoten.
The Yatai of Fukuoka
You do not, however, have to spend a lot of money to experience the great food of Fukuoka. Just outside of Sushi Gyoten are streets that come alive with yatai street stalls once the nighttime sets in. These street stalls feature a huge variety of both local and fusion cuisine from around Kyushu and the world. This is in addition to the excellent sake, beer, wine, and innumerable cocktails available as well!
The best part of this is that that Fukuoka has a special tradition where guests in these stalls are expected to introduce themselves and mingle together while in the same yatai. This helped break the ice and made it easy for me to meet many of the business workers relaxing after a long day in the office while enjoying some of the delicious food that each yatai had.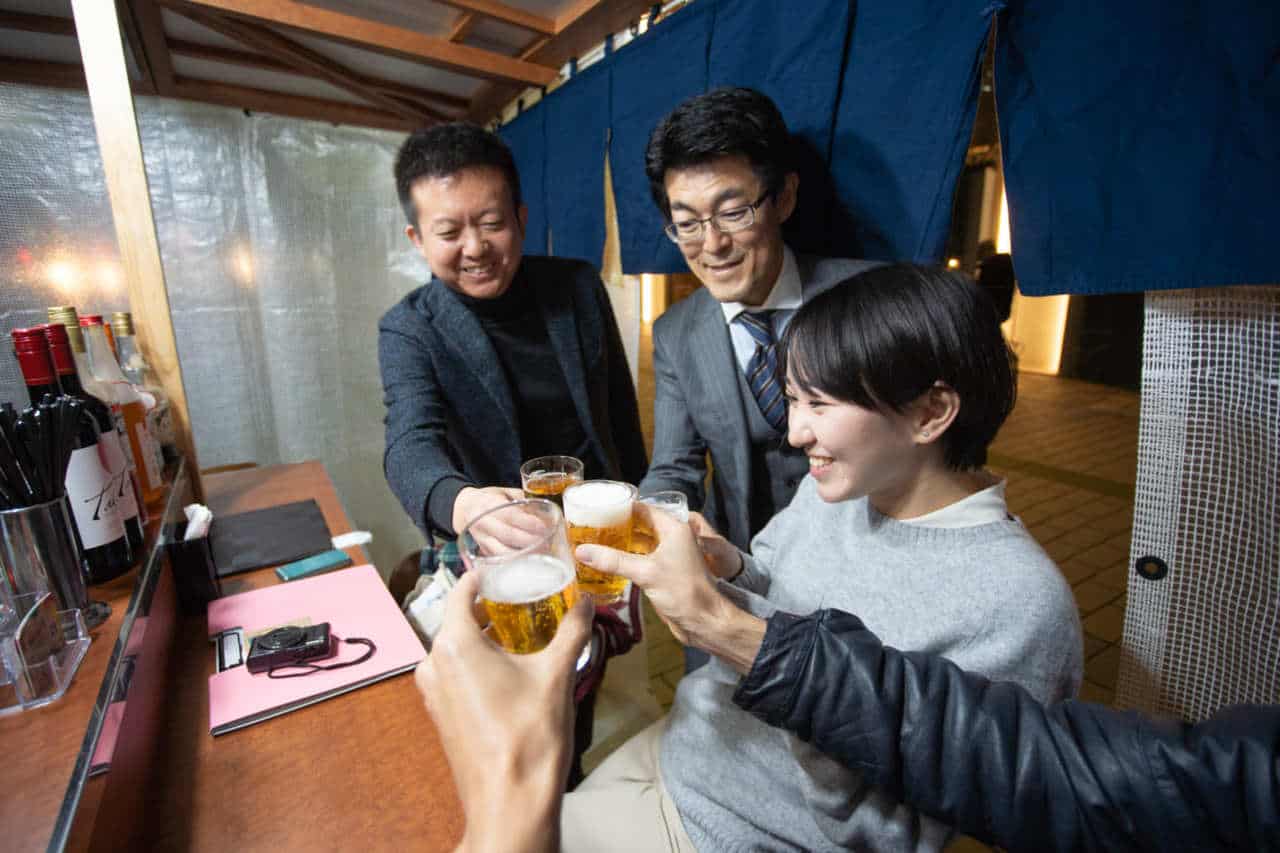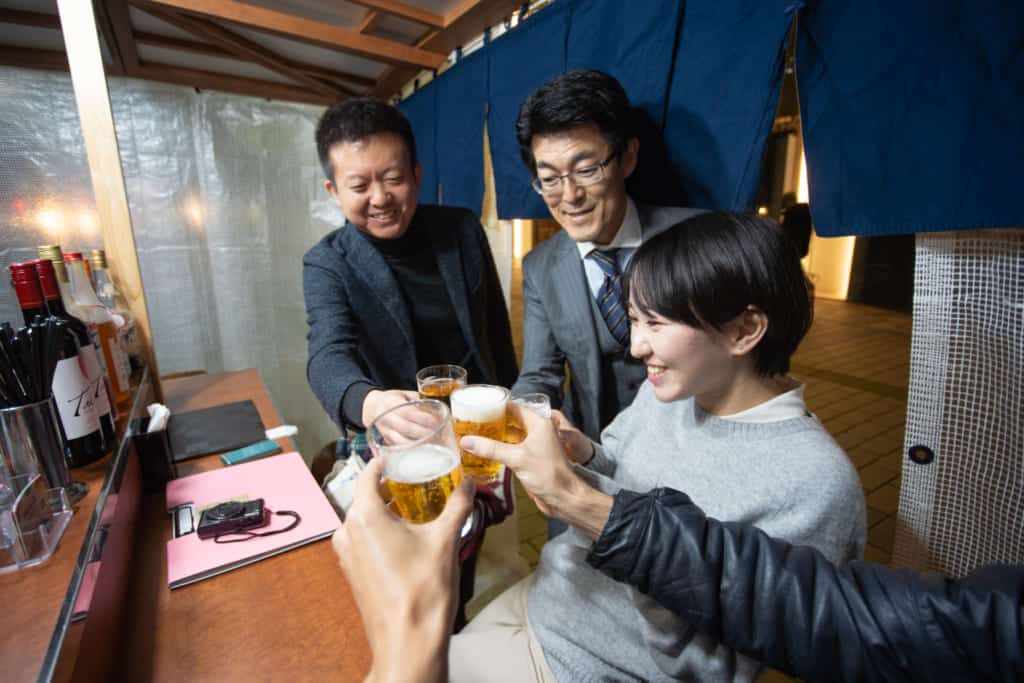 From traditional Japanese oden to fusion dishes combining French, German, Italian, Chinese, and more; the yatai of Fukuoka had no shortage of variety to try. Many of the yatai here also utilize online menus that were available in English, Chinese, and Korean. This made it extremely easy to browse through their menu and order.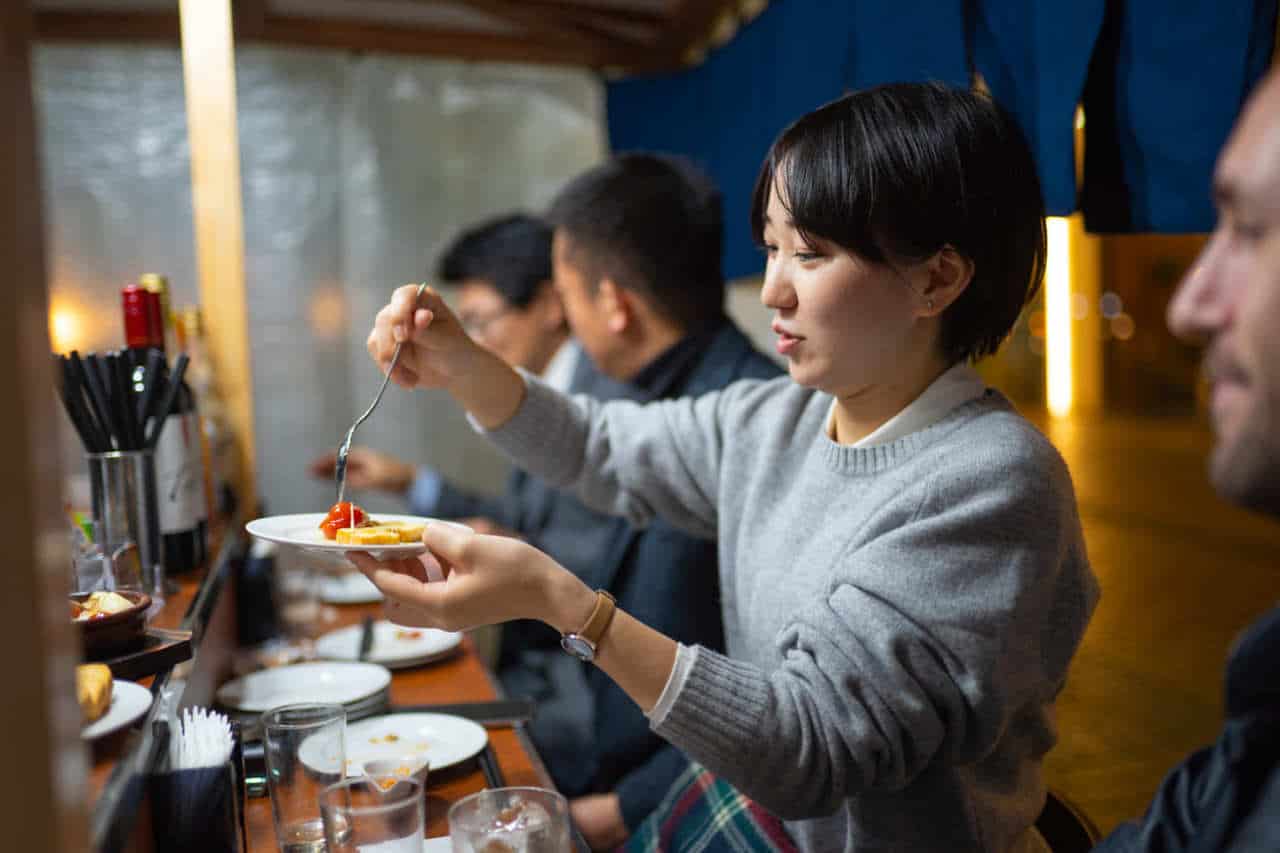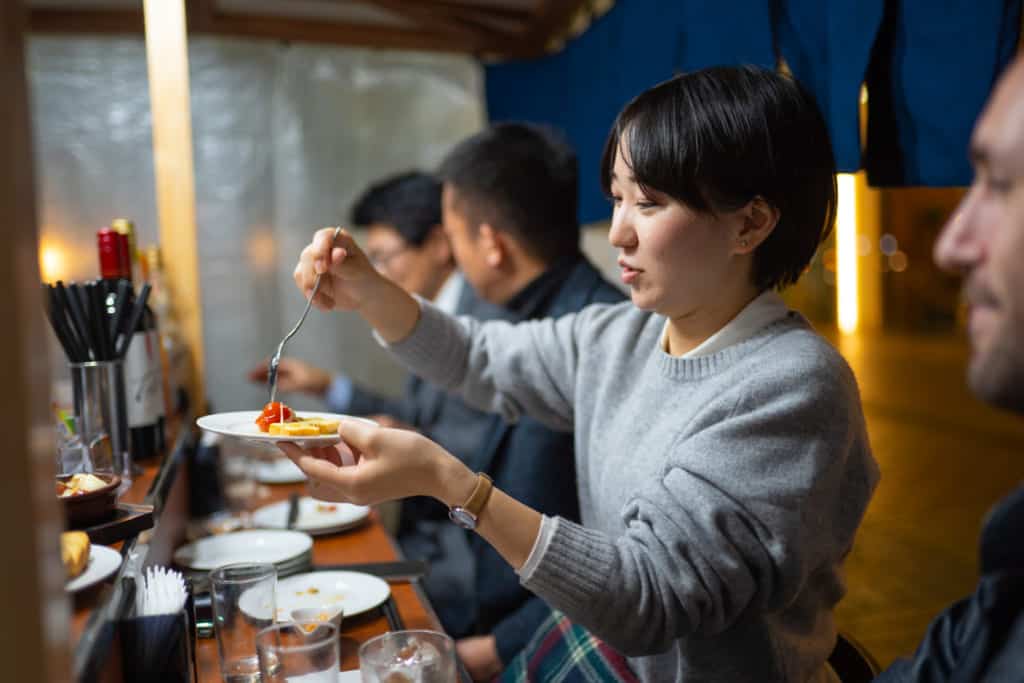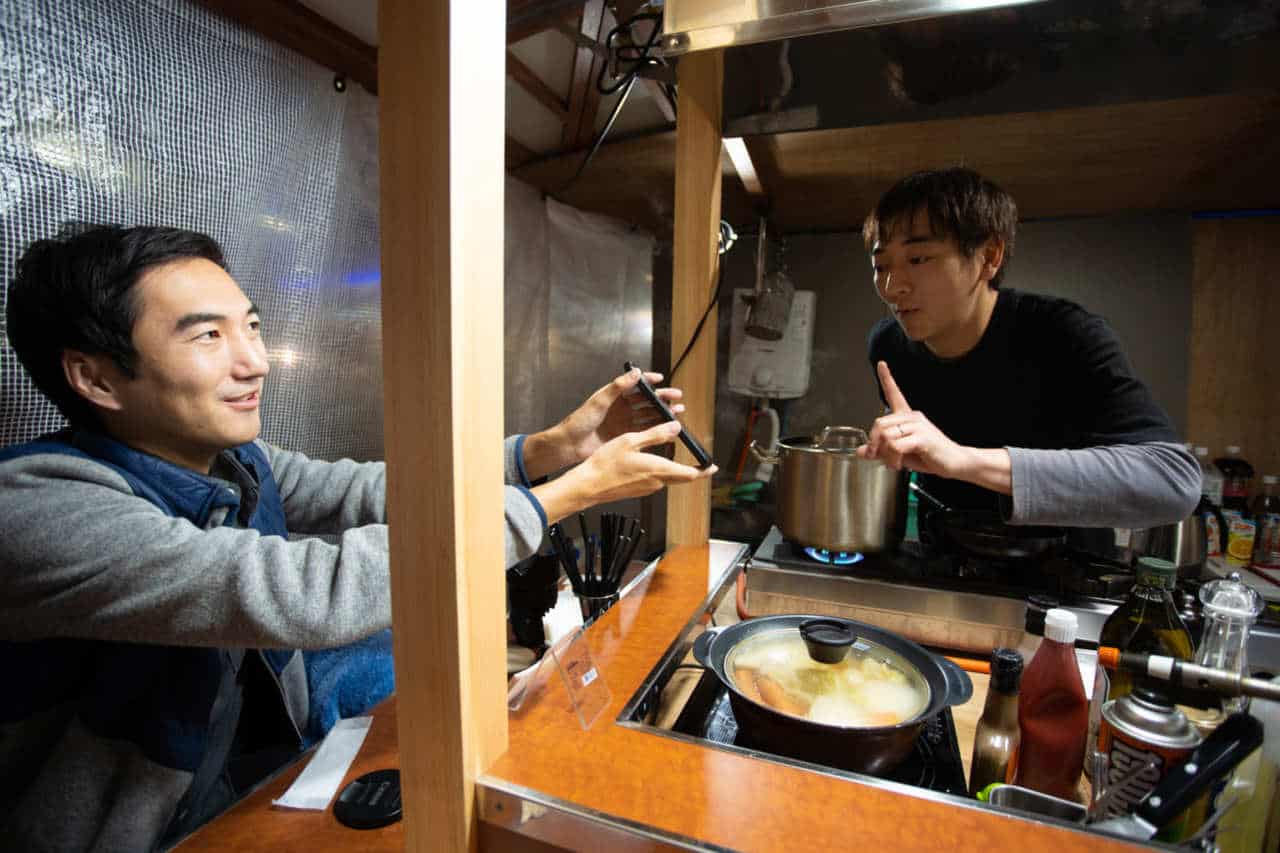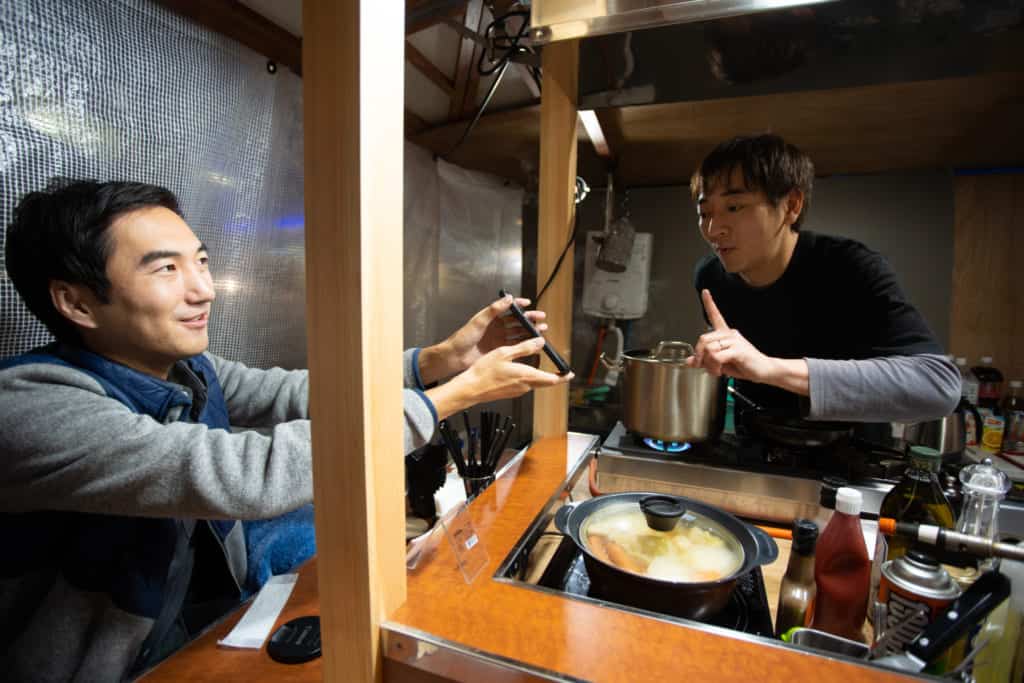 An interesting note: some of the yatai here in Fukuoka also have a special ticket system where you can purchase tickets for 1,100 each and exchange them for one drink and food item at 9 street markets across the downtown area. These tickets make it easy for visitors to do some bar hopping and paired with the greeting customs of this city, you will be able to meet a lot of locals and other travelers during your night out. Not every yatai is part of this system, including the one we ate at, but there are many others that are.
You can pick up these tickets at the Fukuoka City Tourism Information Center located in the Mitsubishi department store in the Lion Hiroba Square. See the official guide to Fukuoka and their yatai on their website.